Power of Data in Personalization
Dec 08, 2021
78% of online users chose, recommended, or paid more for a personalized brand experience.⁣⁣⁣
⁣⁣⁣
The power to connect with your customers on an emotional level is invaluable in today's marketplace and can make all the difference when selling products or services!⁣⁣⁣
⁣⁣⁣
With 78 percent choosing to buy something specifically because it was customized according to their preferences - this is clear evidence that customers care deeply about personalization! Unfortunately, we also see some companies whose efforts at branding seem like they were missed with these new expectations in today's digital world where giants such as Google and Facebook now set standards when it comes down to content marketing tactics across multiple channels!⁣⁣⁣
⁣⁣⁣
They're used to Netflix guiding them to movies and shows they'll love; to Etsy knowing whether their style is romantic or rustic; and, of course, to Amazon, where recommendations account for more than, ⁣⁣⁣
⁣⁣⁣
Here's a million-dollar hint on how you can start integrating personalization into your business today! You need to start leveraging data more throughout any decision that impacts the customer. ⁣⁣⁣
⁣⁣⁣
For decades, personalization has meant persona-based marketing: A brand creates a fictionalized representation of a potential buyer — for example, an avocado-toast-eating urban millennial or a middle-aged suburban soccer mom. Then they shape or reshape their products and services based on what they believe those characters need and want.⁣⁣⁣
⁣⁣⁣
But there's a problem with this approach. Shoppers have ALWAYS had interests that go beyond one simple category. That's especially true in today's digital economy, which has given power back to the consumer.
⁣⁣⁣
In other words, brands aren't in charge anymore. Consumers are. Brands can no longer treat them as a static "type" but as individuals with changing wants and needs. Personalization no longer means figuring out whether a shopper is a soccer mom or a trendy millennial. It does mean figuring out what they need at a specific moment and serving that need. That's a tall order. ⁣⁣⁣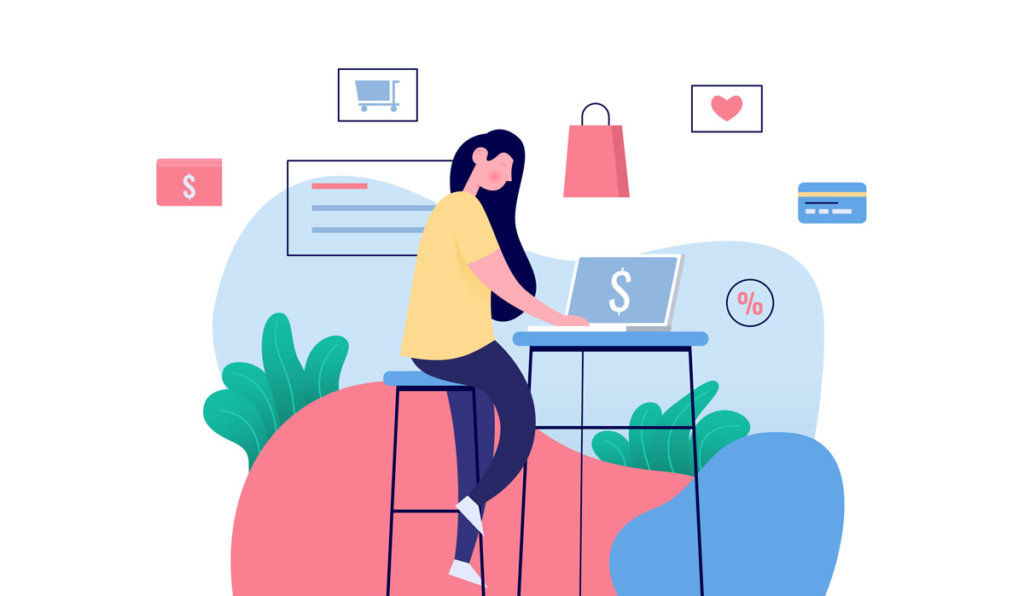 Brands often find themselves with a disconnect between strategy and activation, using out-of-touch methods for personalization strategies. They're challenged to create contextually relevant and connected experiences that add perceivable value on the path of purchase! The result is an online shopping experience consumers don't want--one where brands use tactics like spamming people with ads about their products or sending irrelevant notifications all day long in hopes you'll react somehow when there's no real reason behind any given notification (especially since I already have your email). This isn't good enough anymore
Personalization tends to be thought of as an important capability for marketing, but we believe it must become the core driver of how companies do marketing.
Here's where successful brands need to focus now:
Invest in customer data and analytics foundations: Top marketers are using data analytics and machine learning to develop systems that help them understand the needs of high-value customers on an ongoing basis. These top performing companies have developed algorithms for analyzing structured and unstructured information, as well behavioral patterns in order identify customer propensity with ease.
Individualizing outreach across channels also requires companies to develop and interact with new sorts of data, from voice to visual. The best are already actively experimenting with these technologies by developing use cases to understand how to best use them.
The marketing and IT departments must join forces to make a technological leap forward. This requires establishing an organization-wide product management team that includes representation from both areas, as well as developing use cases for their respective technologies so they can performances across their entire organization in order to improve future personalization marketing strategies for the business.

Contact us Today to learn how this can be done for your business!
Stay connected with news and updates!
Join our mailing list to receive the latest news and updates from our team.
Don't worry, your information will not be shared.
We hate SPAM. We will never sell your information, for any reason.